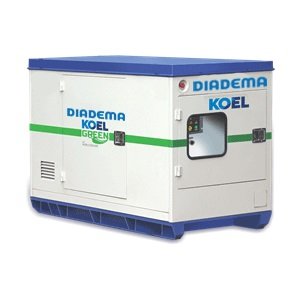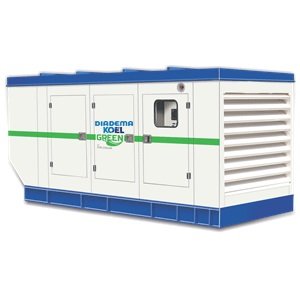 Low running cost
Fuel efficiency is optimized for the most common usage range between 50-75% load reducing equipment running costs.
Quick response to load demand / staggered loads. This is important for starting large motors and special purpose machines.
Smart controller
Digital control unit that facilitates the visualization of parameters and variables of the generator set, providing information instantly. It also has MODBUS communication.
Parameter display
Phase and line voltage, kVA, kW, kWh, kVAr, power factor
Lubrication oil pressure, engine temperature, RPM, operating hours, number of starts, fuel level, automatic and manual stop.
Battery status
Automatic transfer switch
Diagnostic functions
 Controls and indicators for:
Battery charge, overvoltage, speed out of range, phase, phase sequence
Low lube oil pressure, high engine temperature, low fuel level, start protection, maintenance routine indicator, equipment test.